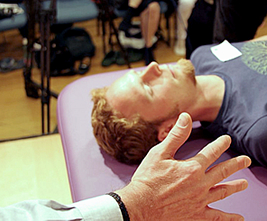 The Reconnection…………………………………….  $333.00
Two 1 hour sessions that uses Reconnective frequencies to unlock and open one to their true life's purpose. Most clients develop a truer connection to their intuition, the Universe and their true intent and purpose in life*.
$333.00 is charged for The Reconnection because the number 333 is a divine number that ties us to the God/Love/Universe and connotes mind, body and spirit. Throughout history 3-6-9 numerology is often associated with healing, mastery and completeness.  (payment plans available)
* Results vary from patient to patient and is dependent on whatever the Universe/God/Source energies have in store for the individual.